Los Angeles Saves 
 Set a Goal. Make a Plan. Take Action. 
Throughout Los Angeles, people like you are making a commitment to save money, reduce debt, and are building wealth.  Take the Los Angles Saves Pledge, choose a savings goal, and America Saves will send you tips, resources, and tools to help you be successful.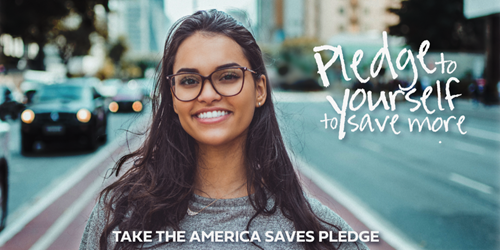 #GetBanked 
Learn How to Open an Account at an FDIC-Insured Bank


This checklist can help you choose the best type of account for your individual needs.
 SAVING STRATEGIES 
Building wealth starts when you set a goal and make a plan to reach that goal.  Whatever goal you choose – whether it's creating an emergency savings fund, opening up a savings account, buying a car or home, or getting out of debt – learn about proven savings strategies and get simple tips on the best ways to save.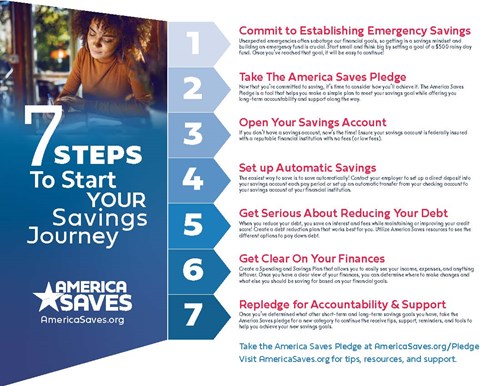 Your Savings (link)
Contact Us
Los Angeles Saves
Campaign Coordinator
Chun-Yen Chen
losangelessaves@gmail.com
 Local Los Angeles Saves Partners 
Asian Pacific Community Fund
Building Skills Partnership
Cathay Bank
Central City Neighborhood Partners
Chinatown Service Center
CTBC Bank
Federal Deposit Insurance Corporation
First Foundation Bank
Haven Neighborhood Services
Junior Achievement of Southern California
Los Angeles Alliance for Economic Inclusion
Los Angeles Department of Consumer and Business Affairs
Los Angeles Public Library
Pacific City Bank
Pacific Western Bank
Preferred Bank
Pure Hearts R US
Royal Business Bank
State Bank of India (California)
Take the Los Angeles Saves Pledge
It's easy to become a Saver and it's FREE! Simply: Set a Goal, Make a Plan, Take Action

Take the LA Saves pledge
Make a pledge to yourself and create a simple savings plan that works. Complete the Pledge and America Saves will send you short email and text reminders, resources and tips to keep you on track towards your savings goal. Become part of an entire community of savers. Get started now!
creative ways to fund your savings
Those with a savings plan are twice as likely to save successfully. Taking the America Saves Pledge is a pledge to yourself to start a savings journey and America Saves is here to encourage you along the way.  Take the first step toward creating a better financial future. Make a plan, set a goal, and pledge to yourself to start saving, today.

Congrats on completing the pledge!
We are so glad you have started your savings journey and America Saves will be right beside you the whole way! You will soon receive an email from the America Saves team to help encourage you. Find helpful links below to continue researching topics on saving.